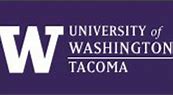 Performance Evaluation of Engineered Hyporheic Zones for In-Stream Water Quality Improvement in Urban Creeks
Regional Priority Approach
TIF2.1: Address stormwater treatment.
Owner Organization
University of Washington Tacoma
Funders
Washington State Department of Ecology
Other Organizations
Seattle Public Utilities, University of Washington
Primary Contact
Edward Kolodziej (koloj@uw.edu)
TIF2: Address stormwater treatment. TIF2.1: Address stormwater treatment.
Scientific studies and biological indicators clearly show that urban stormwater is toxic and unhealthy for aquatic organisms. Recently, Thornton Creek (Seattle) was restored by installing hyporheic design elements (HDEs) into the creek bed. These HDEs, used to improve water quality and habitat, accomplish in-stream treatment by creating preferential flow paths for water in the shallow subsurface. Thus, instead of flowing on the surface, a substantial fraction of water also travels through the creek bed which removes toxic pollutants, nutrients and carbon. However, the treatment performance and effectiveness of HDEs for habitat an...
Key Accomplishments
Accomplishments to be provided upon completion of Near Term Action
Activity Types
Enabling Conditions - Research